Our Denver Location
Anatom Restoration's Denver office is mainly a place where we conduct business, hold job interviews, meet with vendors, and from time to time our clients. To answer your next question, yes, we are open 24 hours a day, though after normal business hours, we take calls and respond to emergency water damage situation such as flooding, sewage backups, and other water damage situations. We know that a faster response time means we can stop the damage from spreading, getting your life back to normal faster?
Residential Water Damage Services in Denver
Asbestos Removal In Denver
Our team is trained and licensed to provide asbestos removal in Denver, as well as safely dispose of the waste materials. That means if we discover asbestos during the a restoration project our team can handle it in-house. While we do not test for asbestos, we do work with homeowners who already have had an asbestos inspection that came back positive. We also work with other contractors, like plumbers & roofers, who have found asbestos on a job site and need an asbestos abatement company in Denver that they can rely on.
See What Our Customers Have To Say!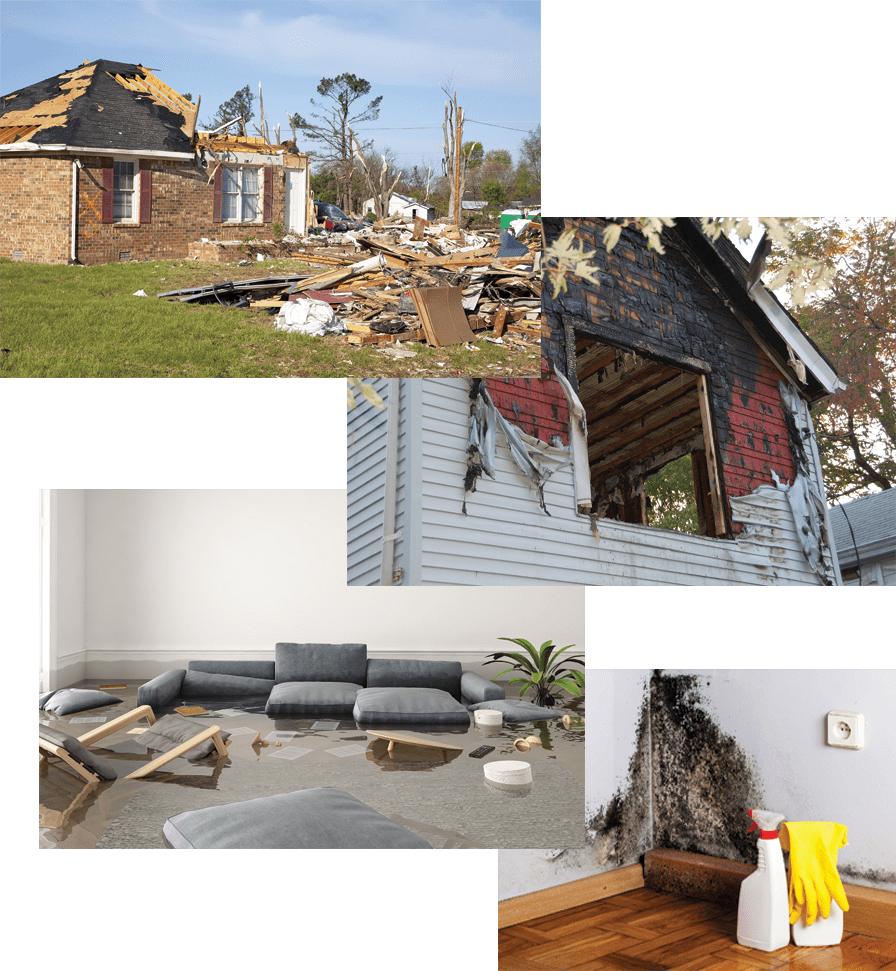 About
ANATOM
Restoration


Serving Denver & The Surrounding Area
Anatom Restoration is a commercial & residential disaster restoration company that provides high quality restoration services to the greater Denver Metropolitan region of Colorado. We have over a decade of experience providing fire damage restoration, sewage backup cleanup, storm damage repair & cleanup, mold remediation & water damage restoration. We are IICRC certified and licensed to take on any restoration project you may have.
We Are Focused On The Customer – We may find restoration projects routine, but we know that for some of our customers, they have never had major damage to their home or business before. Being displaced or having a portion of your property unsuitable for use can cause stress & uncertainty. That's why we make sure to communicate with our customers throughout the process, so you can follow the progress and know when things will be back to normal. Even though we understands that damage restoration doesn't happen often, we want you to always know you are in good hands if you do need our services again.
We Seek To Provide A Quick Response & High Quality Restoration Work – We do not compromise the quality of restoration services we provide. We understand that we can get the job done quicker but cutting corners, but we believe that we can provide fast service without sacrificing quality. We always respond quickly and our aim is to restore your property to the same, or better, condition that it was in before the damage occurred.
If your home or business has been affected by a storm, fire, mold growth, or you need water damage restoration Denver, Aurora, Lakewood, Centennial, or beyond, call Anatom Restoration at 720-514-3739 or contact us online for a free estimate.
Contact Us To Get A Consultation On Your Restoration Needs in Denver
Contact Anatom Restoration for residential & commercial restoration services in the Greater Denver Metropolitan area. We are on call 24/7 and always ready to deploy our restoration technicians at a moment's notice. We provide many restoration services, including: fire damage restoration, mold remediation, water damage restoration, storm damage repair, flood damage cleanup, sewage backup cleanup, ceiling leak water damage repair, crawl space repair , emergency water damage restoration, and more. Call us at 720-282-0161 or contact us online to get a free consultation.
We provide Disaster Restoration in Denver & the following cities & towns:
No cities found for this market.