Commercial Disaster Restoration in Denver, Centennial & The Surrounding Area
When your business is impacted by a natural or man made disaster, such as a fire, flood, or storm, it can have a devastating impact on your company's operations. At Anatom Restoration, we understand how important it is to get your commercial property back up and running at peak efficiency as quickly as possible. We are on call 365 days a year, 24 hours a day, to provide commercial fire damage repair, commercial storm damage restoration, commercial mold remediation, and commercial water damage restoration in Denver, Aurora, Centennial, and nearby cities and towns.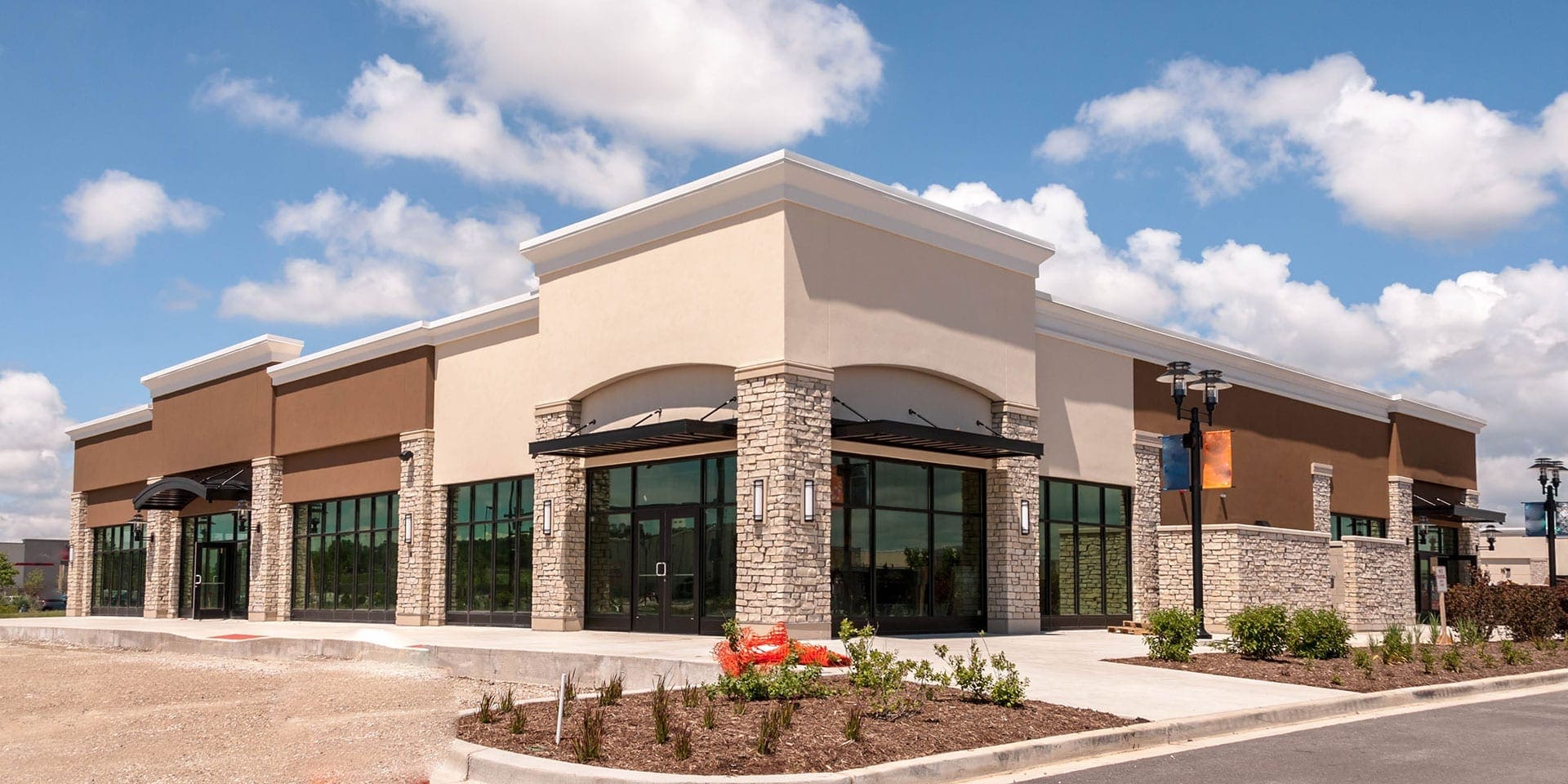 Residential Restoration Services in The Greater Denver Metro Area
We don't like to think about it, but our homes can be impacted by natural and man-made disasters without any notice. Storms, Floods, Fires & Mold can happen at any time of the day or night. Anatom Restoration offers 24/7 emergency restoration for a number of different causes in Denver, including, but not limited to:
Leaky Pipes & Frozen Pipes
Appliance Water Leaks
Board Up Services
And More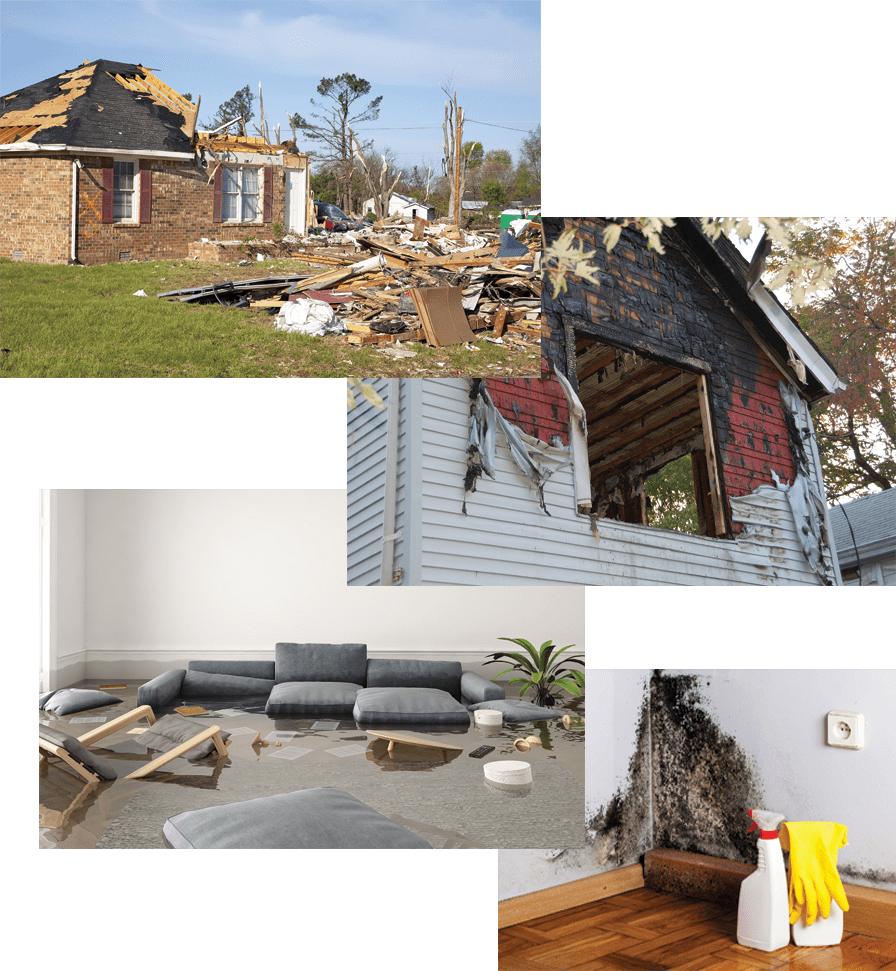 About
ANATOM
Restoration


Serving Denver & The Surrounding Area
Anatom Restoration is a commercial & residential disaster restoration company that provides high quality restoration services to the greater Denver Metropolitan region of Colorado. We have over a decade of experience providing fire damage restoration, sewage backup cleanup, storm damage repair & cleanup, mold remediation & water damage restoration. We are IICRC certified and licensed to take on any restoration project you may have.
We Are Focused On The Customer – We may find restoration projects routine, but we know that for some of our customers, they have never had major damage to their home or business before. Being displaced or having a portion of your property unsuitable for use can cause stress & uncertainty. That's why we make sure to communicate with our customers throughout the process, so you can follow the progress and know when things will be back to normal. Even though we understands that damage restoration doesn't happen often, we want you to always know you are in good hands if you do need our services again.
We Seek To Provide A Quick Response & High Quality Restoration Work – We do not compromise the quality of restoration services we provide. We understand that we can get the job done quicker but cutting corners, but we believe that we can provide fast service without sacrificing quality. We always respond quickly and our aim is to restore your property to the same, or better, condition that it was in before the damage occurred.
If your home or business has been affected by a storm, fire, mold growth, or you need water damage restoration Denver, Aurora, Lakewood, Centennial, or beyond, call Anatom Restoration at 720-514-3739 or contact us online for a free estimate.
See What Our Customers Have To Say!
TL;DR - If you need a fast, meticulous, and great service in the Centennial/Aurora area Anatom is the best of the best!Story time:Called Anatom Restoration late Saturday night after finding some water damage on my hardwoods near my kitchen sink. The planks were warped under a mat I use to stand while washing dishes. I had just come back into town from a work trip and wasn't expecting to get anyone on the phone. Well Tom, the owner, answered and told me he could come out the next day since I was close by. He comes into my home and immediately suspects that there is a leak I am unaware of (I thought it was cause the mat was soaked and just ruined a few planks). Not wanting to delay by trying to shop around I ask him when is the soonest he could get his team in to mitigate and remediate. He tells me that he can get his guys over since they were just finishing a job before getting back to their shop. So within 30 minutes of getting him in, his guys show up and get the majority of what they need to dry without going too invasive. They setup their equipment and tent majority of the space in my kitchen with very little lead time. Tom stays back after and explains their mitigation plan and documentation so that I wouldn't have to worry about my insurance dinging me on not doing all the right steps or getting their guys in at their convenience. On Monday they came back at a convenient time in the morning after my two little girls were up to finish isolating the kitchen. After going through the week everything was done and documented properly, Tom meets with my insurance adjuster to explain all the details so I don't have to. Tom worked through my insurance and did everything in his power to make it so I wasn't on the hook for anything. Insurance paid his company directly and he checked in on me after to make sure I was taken care of. To top it all off he recommended to me a fantastic plumber who was able to diagnose the problem quickly, inexpensively, and was able to perform the repairs without taking me to the cleaners. 5/5 for Tom, Jason, and the rest of his team!
Highly recommend. They came out very quickly after we called (beat the plumber by a few hours). They were transparent about the entire process and did a great job securing the equipment away from my toddlers and pets which kept us from needing a hotel. It's really stressful dealing with a leak in your home and losing access to an area while it dries and gets repaired. However, getting great service like we got with Anatom (and Tom) really helps with getting through the process.
Valerie Thompson
20:09 26 Jul 21
Tom and his team were very professional and incredibly timely in their response after a pipe broke in our basement! I would highly recommend them.
We had an emergency flood in our basement. They were quick to respond and come out to give an estimate and start the cleanup. Very happy with their service!
Pamela Hichens
19:11 23 Jul 21
Tom came out within 30 minutes and gave me an honest assessment of my water damage. Thankfully it was not as bad as I thought and He told me what I needed to do to make it right. I would use them again in a heartbeat if I had any water issues!
Jeanette Bol
22:16 13 Jul 21
Ashley Arnson
22:37 09 Jul 21
Nathan was a life saver!!!! He came to help us in the evening after he had worked 12 hour day! Kind and helpful - he put our mind at ease on the repairs and what was necessary to maintain a safe environment. He was thorough and efficient! I would recommend this company 1000%
Sonya Robertson
02:22 02 Jul 21
I just wanted to give a shout out to Anatom Restoration for their service over the weekend. We came home last Friday to a broken pipe and a flooded basement. They were at the house within 2 hours, worked late into the evening removing furniture and setting up fans, and have returned every day to check the progress. They have taken all the necessary photos for our insurance company, done all of the demo work, arranged a storage pod and a plumber, set up the abatement test, and also made time to walk the house with the insurance adjuster and provide a full report. I don't know what I would have done without them! Their team was friendly, timely, efficient, knowledgeable, and all around awesome. They truly took care of everything and made a very overwhelming process a lot easier.Nathan and Tom, along with their team, deserve every bit of the 5 stars. I highly recommend them!
Amber Thompson
18:40 30 Jun 21
When I had a sudden kitchen drain back-up on a Friday, one of my biggest concerns was how long the floors would remain wet, with the upcoming weekend. While some water restoration companies I contacted were only able or willing to deal with "brown water" jobs over the weekend, Anatom was able to send a crew out to assess the job within 2 hours of contacting them. It was a relief just to have someone on the case, but the prompt attention and good communication continued; from the owner, Nathan, who called me right back after missing my initial call, even as I was still leaving a voicemail; to Nate, Wayne, and Reggie, who were professional, friendly, and on time at every check in. They quickly began the process of drying out my floors, immediately easing my mind about the possibility of additional mold growth. I'm very grateful for their help and would recommend them to anyone who is dealing with a similar emergency! Thanks again, guys.
Sam Ackerman
17:47 23 Jun 21
Anatom were excellent in helping us dry out our house properly after a pipe burst in our attic. Water had dripped throughout all three stories of the house and caused damage to the ceilings and walls. Anatom walked us through the entire process and got equipment over to our house ASAP to dry everything out and ensure no mold or further damage was done.Would recommend them to anyone needing quick water damage mitigation!
Mike Ellis
15:36 23 Jun 21
Contact Us To Get A Consultation On Your Restoration Needs in Denver & Beyond
Contact Anatom Restoration for residential & commercial restoration services in the Greater Denver Metropolitan area. We are on call 24/7 and always ready to deploy our restoration technicians at a moment's notice. We provide many restoration services, including: fire damage restoration, mold remediation, water damage restoration, storm damage repair, flood damage cleanup, sewage backup cleanup, ceiling leak water damage repair, crawl space repair and more. We provide these services to our entire service area which which includes the following cities and towns: Denver, Aurora, Centennial, Colorado Springs, Commerce City, Englewood, Littleton, Arvada, Westminster, Glendale, Lakewood, Castle Rock, Lakeside, Highlands Ranch, Golden, Thornton, Parker, Fort Collins, Greeley, Broomfield and Beyond. Call us at 720-514-3739 or contact us online to get a free consultation.