Commercial Disaster Restoration in Denver, Centennial & The Surrounding Area
When your business is impacted by a natural or man made disaster, such as a fire, flood, or storm, it can have a devastating impact on your company's operations. At Anatom Restoration, we understand how important it is to get your commercial property back up and running at peak efficiency as quickly as possible. We are on call 365 days a year, 24 hours a day, to provide commercial fire damage repair, commercial storm damage restoration, commercial mold remediation, and commercial water damage restoration in Denver, Aurora, Centennial, and nearby cities and towns.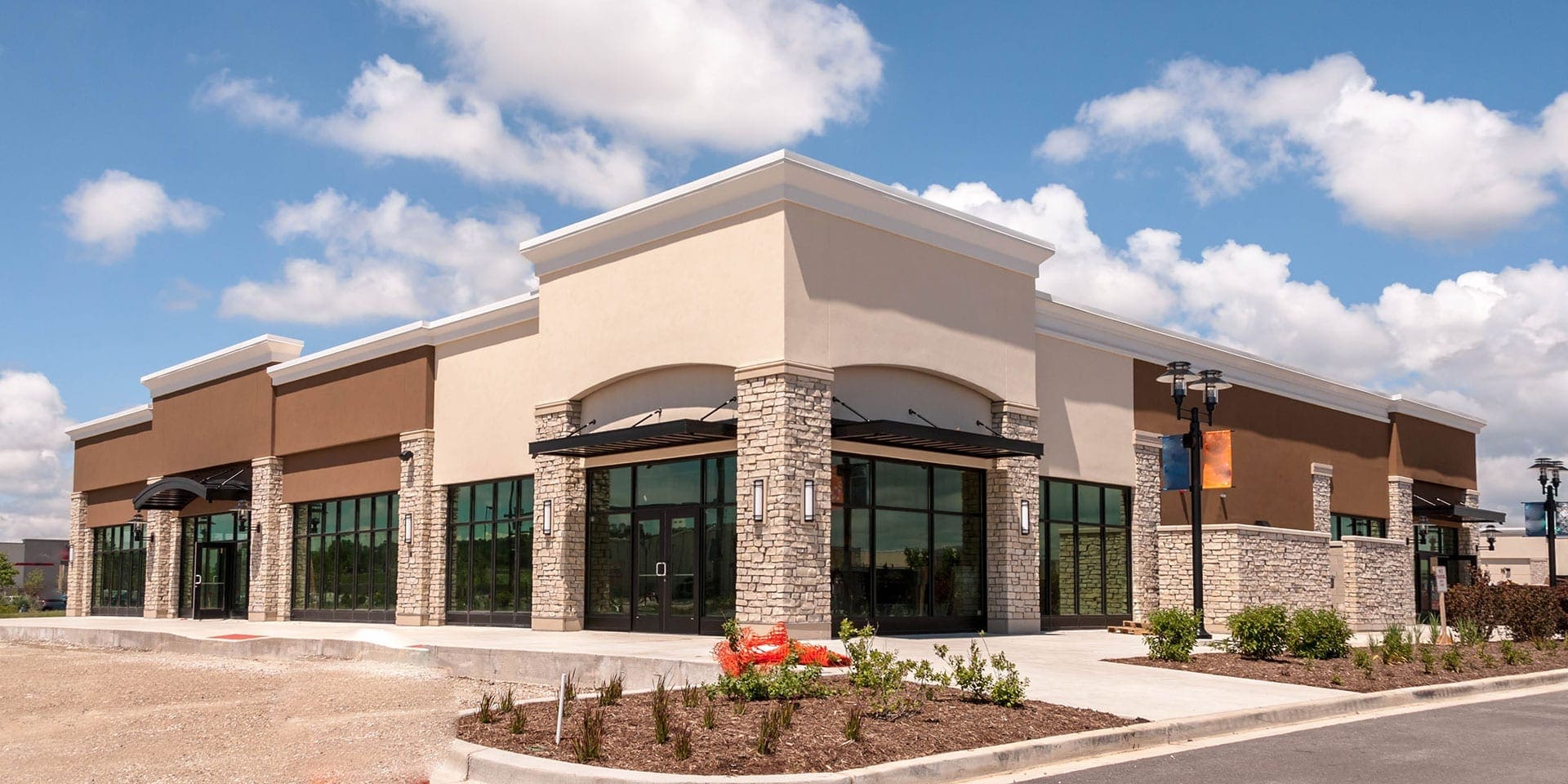 Residential Restoration Services in The Greater Denver Metro Area
We don't like to think about it, but our homes can be impacted by natural and man-made disasters without any notice. Storms, Floods, Fires & Mold can happen at any time of the day or night. Anatom Restoration offers 24/7 emergency restoration for a number of different causes in Denver, including, but not limited to:
Leaky Pipes & Frozen Pipes
Appliance Water Leaks
Board Up Services
And More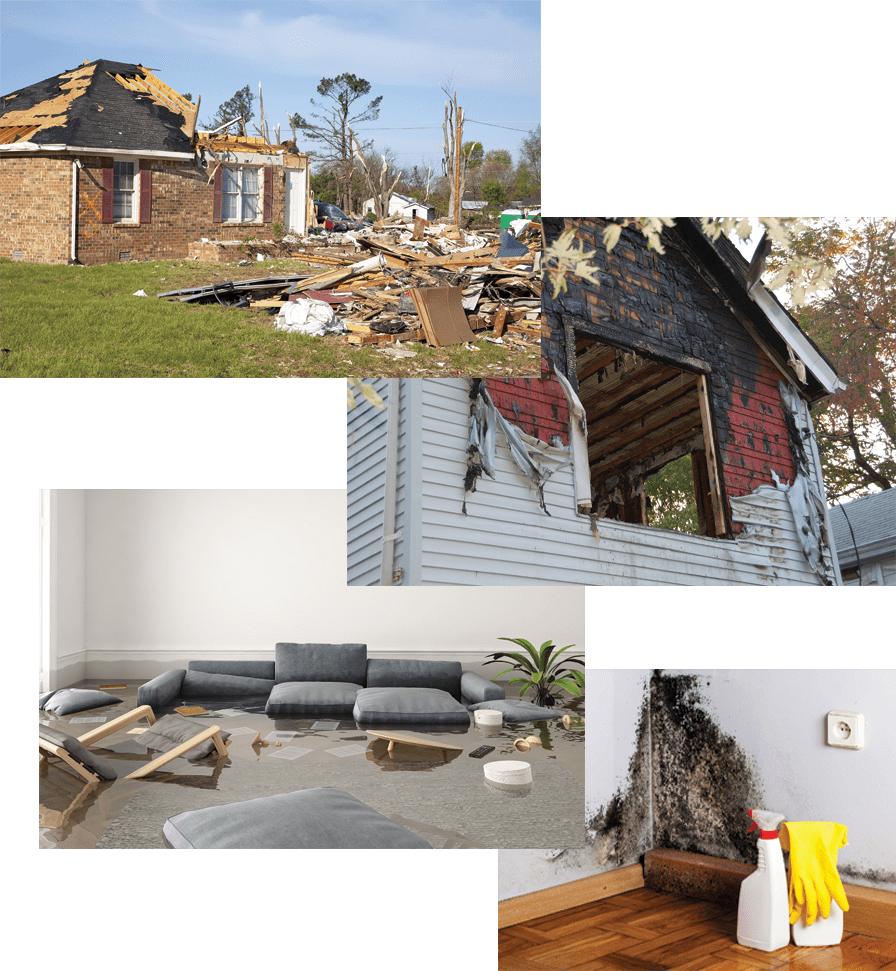 About
ANATOM
Restoration


Serving Denver & The Surrounding Area
Anatom Restoration is a commercial & residential disaster restoration company that provides high quality restoration services to the greater Denver Metropolitan region of Colorado. We have over a decade of experience providing fire damage restoration, sewage backup cleanup, storm damage repair & cleanup, mold remediation & water damage restoration. We are IICRC certified and licensed to take on any restoration project you may have.
We Are Focused On The Customer – We may find restoration projects routine, but we know that for some of our customers, they have never had major damage to their home or business before. Being displaced or having a portion of your property unsuitable for use can cause stress & uncertainty. That's why we make sure to communicate with our customers throughout the process, so you can follow the progress and know when things will be back to normal. Even though we understands that damage restoration doesn't happen often, we want you to always know you are in good hands if you do need our services again.
We Seek To Provide A Quick Response & High Quality Restoration Work – We do not compromise the quality of restoration services we provide. We understand that we can get the job done quicker but cutting corners, but we believe that we can provide fast service without sacrificing quality. We always respond quickly and our aim is to restore your property to the same, or better, condition that it was in before the damage occurred.
If your home or business has been affected by a storm, fire, mold growth, or you need water damage restoration Denver, Aurora, Lakewood, Centennial, or beyond, call Anatom Restoration at 720-514-3739 or contact us online for a free estimate.
See What Our Customers Have To Say!
We had a sewage pipe issue causing grey water in the basement and Anatom Restoration handled all the cleaning. The guys were super professional and had everything done timely. Would recommend using this company again.
David Escobar
21:51 22 Jan 21
We had a pipe leak in our master bath and soak through the ceiling in our downstairs basement. After going back and forth about whether we really needed mitigation, we decided to call Anatom and are so glad we did! They removed the ceiling tiles and found some (before unknown) insulation that was completely saturated and would have been a nidus for mold. Now 2 days later, everything is removed and dry, with all the photos and documentation we need if we decide to file a claim with insurance. Tom was responsive, upfront about pricing, and communicative throughout the process.
Kinnear Theobald
22:49 15 Jan 21
Great People, quality. Professional and very helpful. Were on top of our issue right away.
Chris Bray
22:04 05 Jan 21
Will Strotz
23:19 31 Dec 20
I noticed water in the basement which was coming from the shower above, I immediately contacted Tom Liberman with Anatom Restoration, he was onsite within in hour cleaning and drying out the damage under the tile, brought in industrial drying equipment. The whole team is super professional, knowledgeable, courteous, respectful. Tom, Reggie, Nate, Nathan are all super awesome people, they certainly turned a bad situation into a more pleasant experience.
Hawaii 4ME2
18:42 16 Dec 20
They were great. I appreciate their communication during the cleanup process.
Thomas Feist
23:08 14 Dec 20
I was able to work Tom, Nathan, and Reggie. They were all very professional and very helpful. They were able to get the water damage under control and ensure no further damage occurred.
Raymond Gonzalez
20:30 14 Dec 20
Great company and great customer service! The work they do is top notch and they care about their customers 10/10 I will use their services again if needed!
Nick Garcia
18:09 07 Dec 20
Clint Crews
13:03 04 Dec 20
Nic Fletcher
00:24 04 Dec 20
I have been duly impressed with this renovation business. Everyone is kind, respectful, thorough, communicative, and consistently responsive. Having been anxious about the ordeal, the professionalism exhibited by these folks helped me calm down and remain confident and hopeful of positive results. I couldn't have asked for better assistance with a highly stressful situation.
Janet Pratt
04:35 03 Dec 20
Anatom was a huge help with some minor water damage due to a leaky pipe. They were able to stop by for an evaluation ASAP after initially contacting them and worked with me to mitigate the damage with minor demolition needing to be done. Nathan and his team were very transparent, helped me work with my insurance company, and overall were very pleasant to work with! Nathan also recommended amazing contractors to get everything fixed and back to normal again which was very helpful.
Amanda Sullivan
23:35 02 Dec 20
Bill Allen
23:19 02 Dec 20
Nathan and Tom are two of the most professional people I have ever worked with. Also, I could not be happier with the results and how quickly they responded to an emergency at St. Herman Church. I recommend them for any job that you will need completed.
Kitty Donahue
21:11 30 Nov 20
Can't recommend this company enough! We had a significant water damage event at our home and after waiting for 5 days for help, I was lucky enough to find Anatom's website late on a Friday afternoon. The owner of the company immediately answered my call (I found out later he was in a tight crawl space at the time). He listened to my story and within an hour his crew was up and running at our home. This was a great group of people to work with. Some of them are family members, and they all care about each other, their company, their work, and their customers.They are personable, careful, professional, honest, and hard working. They did a tremendous job, kept in close contact with us, and worked well with our insurance company each step of the way. They all seemed to be very decent people.You can't do better than this team. I don't really want to deal with another home damage situation but if I had to, I would look forward to working with these guys again. They are the best! CALL THEM NOW , you will be glad you did.
Kristine Woolley
18:34 21 Nov 20
Nate and team were great to work with. They were extremely responsive, friendly, and professional. Would absolutely recommend and work with them for future projects.
Mike Davis
04:18 17 Nov 20
These guys are honest and wonderful. They drove miles to help me out not asking for any money. I have soot in my house and Tom and Natan were able to determine a, it was NOT water damage b. It was NOT a water leak. They checked out whole house to help me. It is rare to find honesty and I would not hesitate recommending this company!
Denise Danches Fisher
22:00 16 Nov 20
They were very professional and detailed. I would definitely recommend them.
Rashmi Chopra
14:21 15 Nov 20
Nathan, Tom, and Reggie were very professional and explained everything they were doing and why. They followed up every day to make sure the drying was progressing and they were very patient with the billing while things got sorted out with insurance. I would recommend them to a friend.
Billy Hickman
18:51 12 Nov 20
We came home from vacation to find the basement flooded. My wife found Anatom listed on Google, and called them. Within an hour, they had two guys at our house, and after another hour two more. And then they came back every day, until the job was finished. Every one of the Anatom guys -- Nathan, Tom, Nate, and Reggie -- was pleasant to work with, friendly, professional. One small touch I appreciated was a phone call each day to say "We'll be there in half an hour" (or whenever), so I was never left wondering when/if they were going to show up. They obviously cared about our needs, worked closely with our insurance company, and did the very best they could for us. HIGHLY recommended!
John Woolley
19:01 10 Nov 20
Nathan, Tom and team from Anatom were great guys to work with. Very personable, extremely helpful, gave us constant communication walking us through all the steps to handle our water damage cleanup in our basement from a broken pipe, and made sure the job was complete and done well. Highly recommend and would definitely use their services again!
Vanessa Schafer
18:07 06 Nov 20
Bravo to Anatom and their Amazing crew! I needed them for a huge basement flood and they were here within the hour! Cleaned up the mess and sanitized where needed! Came back twice to check on progress and left everything clean and safe!! Very professional and kind team! I work for Yom Martino and these guys are in our Referral List! Highly recommend! Many Thanks!!
Daphyne Reiff
19:10 05 Nov 20
Had a sewer back up in business their response time was very quick. They removed damaged areas cleaned and disinfected all affected areas. Very professional I would recommend them.
Gary Charbonnier
20:56 03 Nov 20
These guys were super prompt, informative and went above to help with our recent housing sewage issues. Nathan and Reggie we friendly and very professional, will call again!
Amber Ellett
23:40 02 Nov 20
I can't put into words how truly grateful I am for these people. They are seriously the most honest, knowlegeable, personable and compassionate professionals that I have ever encountered. I startedto have a panic attack and they were at my house within an hour after speaking with them 1 time over the phone. The relief they gave me was unbelievable. I bless you and thank you so much for your help and I pray that you get an abundance of work, because you deserve all good things. They are truly amazing.
Jamie Jagla
18:45 02 Nov 20
I could not have asked for a better service/ crew. I had a broken pipe due to freezing.. I called several places and was so thankful and grateful, when I got reassured they would come the same day. Nathan and his crew came quickly, very professional, very nice, explained the whole process to me.If you are in dire need and looking for someone, who can fix a disaster and transform it into a pleasant experience, call them:)
Malika Djoudi
00:42 31 Oct 20
Worked with Nathan and team at Anatom for a water damage job. They were so great to work with and kept us updated every step along the way! Seriously could not have made the things any easier for us during a very difficult situation.Hopefully we won't require Anatom's services in the future, but should disaster strike, I will definitely be calling Nathan and the rest of the Anatom team again!
Erik Chellberg
19:28 28 Oct 20
Jacque Howard
21:07 26 Oct 20
This is a small but highly effective company. Both owners actively participate in the cleanup. They immediately responded to my basement concerns.
Tom Archuleta
20:04 26 Oct 20
Tom with Anatom showed quickly on a Saturday and got right to work. Tom kept me informed at every step on what they were doing they were very professional. While I hope to never need their services again if I do I will not hesitate to call them and will refer them if asked by a neighbor.
I called frantic because my water heater was cracked and leaking. The came out fast even beat the water heater repair company here. They informed me what they can and will do to to complete the work. Very professional and calming. Price was reasonable with price. I'm happy with the work the did and would recommend them and utilize their service again.
Laverne Moore-Washington
17:35 22 Oct 20
I had Anatom come take a look at some water damage at my house. I worked with Nathan specifically. He was extremely helpful and laid out the options I had. Although ultimately the problem was no really what Anatom specializes in Nathan still took a lot of time out of his day to explain options for me.I really appreciate someone who is straight forward about this kind of stuff because other will try to take an advantage of the situation and offer expensive services that ultimately are not needed.Thank you so much and expect a call from me next time I need your services.
These guys are the best! Fast, friendly, professional, knowledgeable and dependable. Will definitely use them again if I have to. 👍👍
Scott Ellenwood
22:41 12 Oct 20
Nathan and Tom were awesome. Called in a panic not knowing what to do. They were on the scene within an hour, and took control. They were able to find the leak, recommend a plumber, and we had the leak fixed by the end of the day. The next couple of days were managed with drying the area up and tile removal. They were respectful and professional. Would highly recommend them!!
Andrew Chavez
17:00 12 Oct 20
Anatom Restoration was incredible. We had a pipe that burst in an upstairs bathroom in the middle of the night and flooded our house. I called Anatom at 7:30 in the morning and they arrived to my house 45 minutes later with their crew to start working. The first day, they worked 12 hours without a break. They showed up on time each day thereafter and worked tirelessly to complete the job. Nathan and Tom were so professional and knowledgeable. They had constant and detailed communication with us throughout the entire process. They also were speedy to complete their report and submit it to our insurance company. In a tragic situation, it was such a blessing to work with Nathan and Tom. Their expertise, commitment and kindness put us at ease through the entire cleanup process.
Kirsten Becker
00:07 08 Oct 20
Anatom Restoration did great work removing some severe water damage from our condo. They were clear, fast, efficient and very communicative and response. I chose them over many other companies and am very greatful for it. Thanks again Nathan and team!
Bryan Nelson
17:01 02 Oct 20
These guys are great. Responded to our flooded basement within 90 minutes even though we live out in the middle of nowhere. Had water removed and fans and dehumidifiers running within 6 hours. Came back multiple times to check the drying process until it was completely dry. I would highly recommend!
Dan Tacker
23:30 01 Oct 20
Nate and his team are wonderful to work with !They made a very stressful situation easy to deal with ! I highly recommended Anatom
Amy Detore
19:18 30 Sep 20
They came within 1hr of calling and started the job right away. They did a great job and always communicated well. I would recommend using them and would use them again. They we Knowledgeable and explained everything fully.
These guys are amazing! They are very responsive, professional, and have great communication. Don't look any further I would highly recommend them!!
Professional, punctual, and communicative about all steps of the process. We were stressed out dealing with water damage, and they came in and took care of the water in our floor, ceiling, and walls. I'll keep their number on hand if I need to use their services again!
Mia Herring
21:28 14 Sep 20
Georgi Tsankov
19:31 14 Sep 20
Tom was immediately responsive to our call for help. He and his team came out and did a thorough job of dealing with our flooded bathroom from a unit above us. He did a great job of communicating with us and acted professionally throughout the entire process removing wet and damaged materials and thoroughly drying the affected areas. We freaky appreciate his help!
Karen Gonseth
00:32 14 Sep 20
Fast, effective, same day service. Awesome communication and photos on everything that was completed with my insurance company, adjuster and myself to get everything covered. Flexible on meetings and answered all questions asked. Would highly recommend.
Jessica Levens
22:27 12 Sep 20
Brenda LaBier
21:38 02 Sep 20
Nathan and Tom were some of the best professionals I've worked with. We had an AC leak a ton of water into our basement and they showed up in like 30 minutes from when I called, diagnosed the problem, explained everything to us that had happened and would be happening, and dealt with the water completely and totally. Would highly recommend Anatom Restoration to anyone who has a similar situation, and they're just really, really nice guys on top of it all. Thank you Anatom!
Ian Silverii
20:17 18 Aug 20
I had a very good experience with Anatom Restoration. I had water damage due to a leak from the condo above me that caused water damage in my garage. Nathan was very prompt coming out to inspect damages and start mitigation. They explain everything in detail and completed the work in a timely fashion. I would recommend their services to anyone needing the services they provide.A total 5 Star experience!!!
Sidney Hoskins
18:43 09 Aug 20
Amazing communication and professionalism. Felt at ease with the whole process even though these situations are no fun for anyone. I will use them if needed in the future and would highly recommended them to anyone needing their services.
Jamie Zimenoff
18:48 05 Aug 20
Very very professional and helpful, especially in my most panicked state. Anatom has great communication and came immediately to help my disinfect and restore my house. I am so appreciative and would absolutely recommend them to anyone else who has or thinks they have water damage. Thank you!
Moss Levenson
22:40 31 Jul 20
Really good guys, helpful and informative. Kept me in the loop, finished the job quickly and efficiently, and covered all the bases I needed covered, even going the extra mile to make sure the job got done 100% and got done well, too. Fun conversation, good sense of humor, just good to have around for the company, too. 👍
Ken Martin
18:30 31 Jul 20
Had a flood in our furnished basement and discovered the source (garden hose flowing for 3 days). Shut hose off right away and immediately searched for a mitigation company to help us as fast as possible to save the rug and furniture. . Found Anatom which advertised a half hour emergency response.They got here in even less time, sized up the problem and started mitigation right away. Were here 6 hour straight to begin with and ultimately finished in four days ultimately minimizing the damage. They were terrific--would have given them a 6th star above if there was a place for it!
David Pearlman
19:19 22 Jul 20
Nathan and Tom did an AMAZING job taking care of our water damage. We had an appliance installation service cause a lot of damage to our new house, and they were on the scene quickly with state of the art equipment and did not leave until the job was done. When secondary damage occurred later that day, they came back and worked until after midnight until they had everything set up they needed to complete the work. They were very friendly, answered every question I had, worked with our insurance company, and put me at ease during a major crisis. I cannot recommend these guys enough.
Steve McMahon
22:59 13 Jul 20
They were very professional, clean and concerned about our home and the destruction we were experiencing
Dennis Brant
04:05 12 Jun 20
sharon engel
19:47 21 May 20
Great Company does great work with water damage restoration
Kevin Garofalo
15:45 14 May 20
Great customer service, easy to work with and knowledgeable.
Lori Mckernan
15:53 08 May 20
A pipe broke in our basement and flooded out our newly renovated area. Anatom Restoration responded quickly to the water damage, dried it out and helped keep the damage to a minimum. I was extremely pleased with them! They answered all my questions and were very patient and friendly during the entire project duration. I would 100% recommend Anatom Restoration!
Contact Us To Get A Consultation On Your Restoration Needs in Denver & Beyond
Contact Anatom Restoration for residential & commercial restoration services in the Greater Denver Metropolitan area. We are on call 24/7 and always ready to deploy our restoration technicians at a moment's notice. We provide many restoration services, including: fire damage restoration, mold remediation, water damage restoration, storm damage repair, flood damage cleanup, sewage backup cleanup, ceiling leak water damage repair, crawl space repair and more. We provide these services to our entire service area which which includes the following cities and towns: Denver, Aurora, Centennial, Colorado Springs, Commerce City, Englewood, Littleton, Arvada, Glendale, Lakewood, Highlands Ranch, Parker, and Beyond. Call us at 720-514-3739 or contact us online to get a free consultation.